Our Story
When my parents immigrated to Canada and started making tofu, all they wanted was to provide good food to their community. They taught me and my sisters the value of hard work and dedication. Together we carry on their legacy of making good quality products with passion and care.
A lot has changed over the years. One thing that remains the same – the family spirit that lives in every decision made at Sunrise. Our goal is to have tofu in every fridge in Canada.
Peter Joe – CEO, Sunrise Soya Foods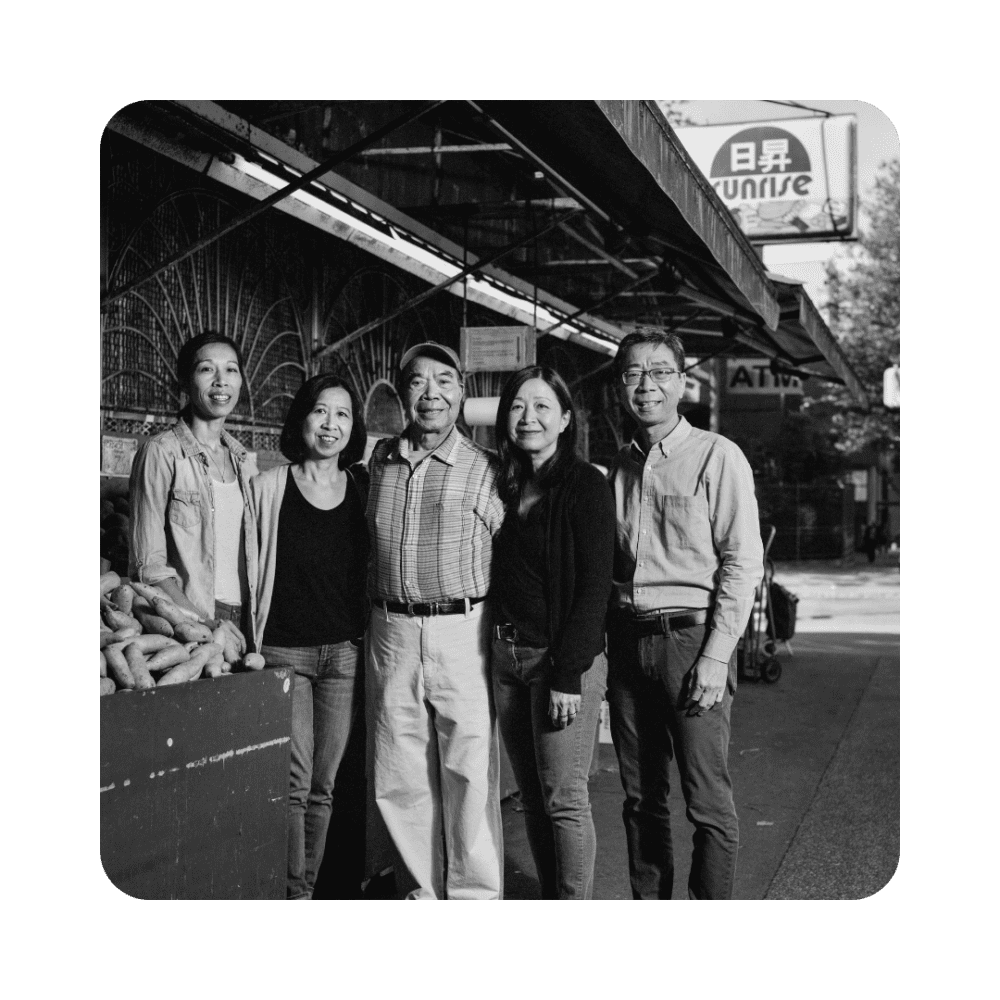 1956
Our Humble Beginnings
My parents, Leslie and Susan Joe, hand-made their first block of tofu in the back of Sunrise Market – our family's grocery store on Vancouver's East Side. They began making small batches of fresh tofu and soon developed a loyal following in the Chinese community.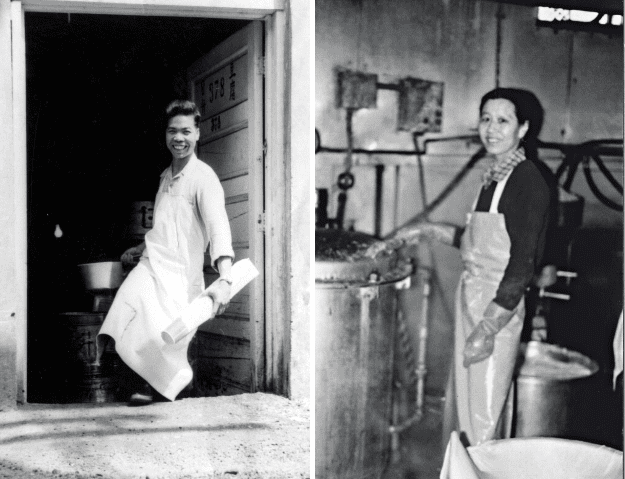 1960-1980
A Growing Tofu Market
Tofu has always been a staple for Asian communities. The rise of vegetarianism and the natural foods movement increased the popularity of tofu in the mainstream market. Sunrise began selling products in local health food stores, as Canadians developed interest in tofu for its nutritional value.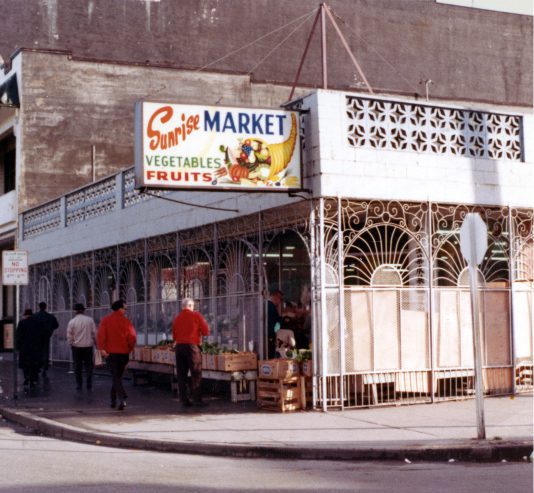 1983
Powell Street Expansion
As demand for tofu grew, so did our operations. We relocated nearby and moved into a facility with brand new equipment. Helping us introduce Canada's first packaged and pasteurized tofu to the market. This allowed us to distribute to the large-scale grocery channel. And soon became a market leader in Western Canada.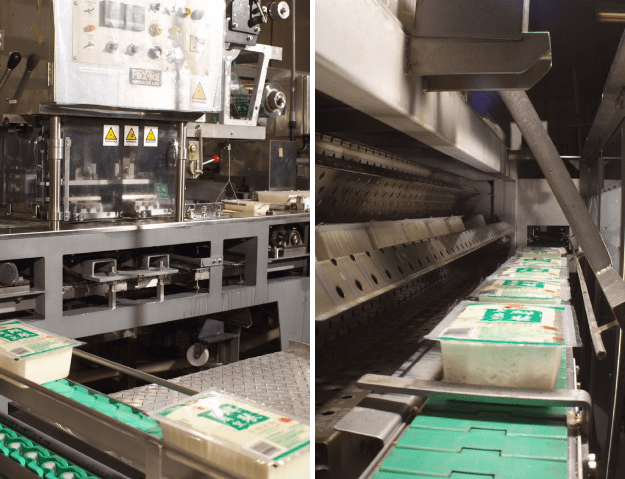 1990-2000
Leading Innovation
Our family of soy and tofu experts continued to introduce new ideas to the market. We launched popular items such as soy beverages, tofu desserts and a variation of ethnic products. Sunrise was one of the first companies to use non-GMO soybeans. Towards the late 90's, we launched a line of organic tofu products under the Soyganic brand.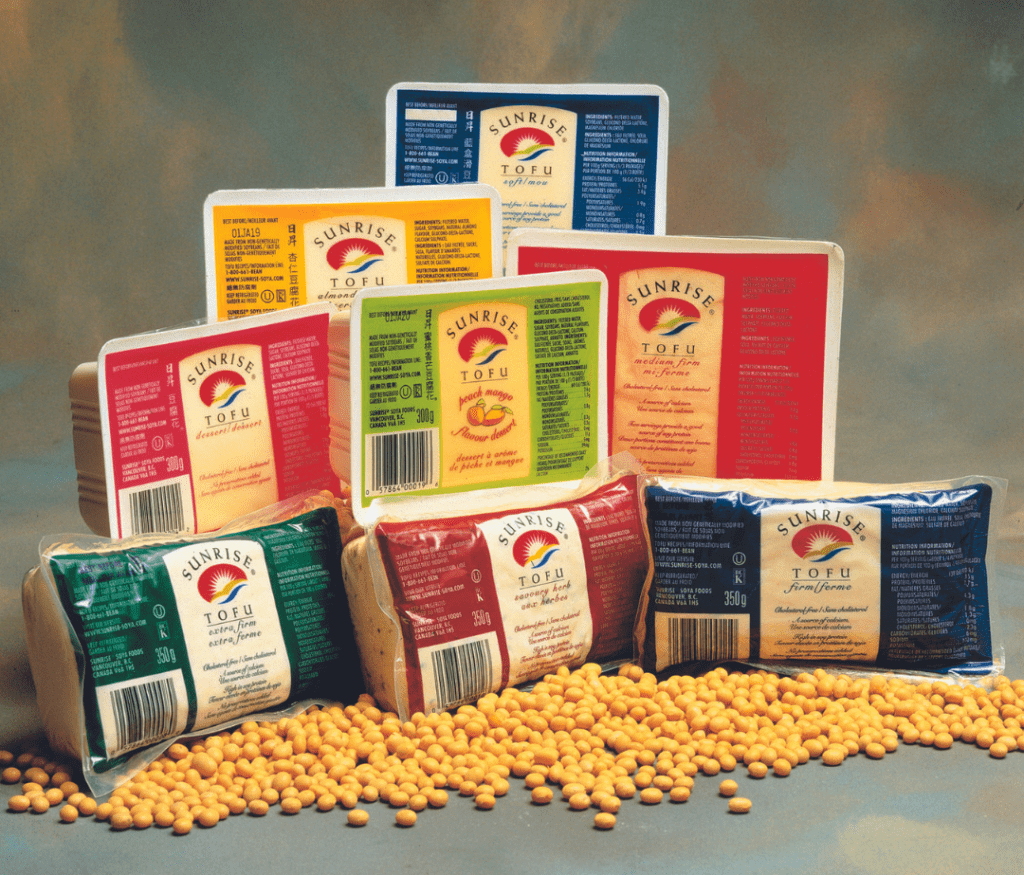 2002
Expansion into Eastern Canada
To meet the increasing needs nationally, we opened our second facility in Eastern Canada. Allowing us to become the largest Canadian manufacturer and distribute across all channels in North America.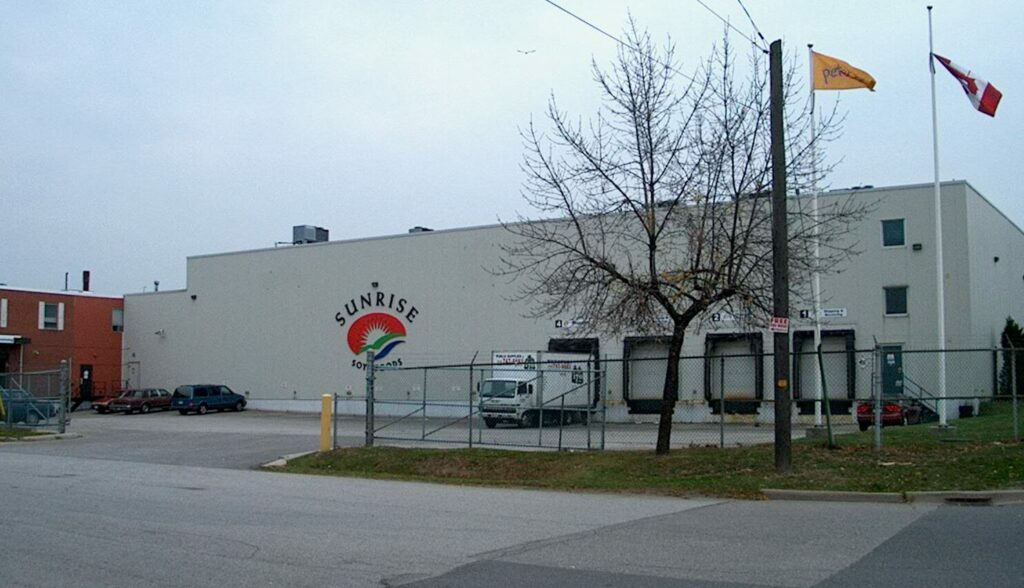 2019
Our Largest Facility
We recognized the need to expand when the market's appetite for plant-based foods continued to rapidly grow. To support the demand for tofu and help lead the way of plant-based eating, we opened a new mordern facility in Delta, BC.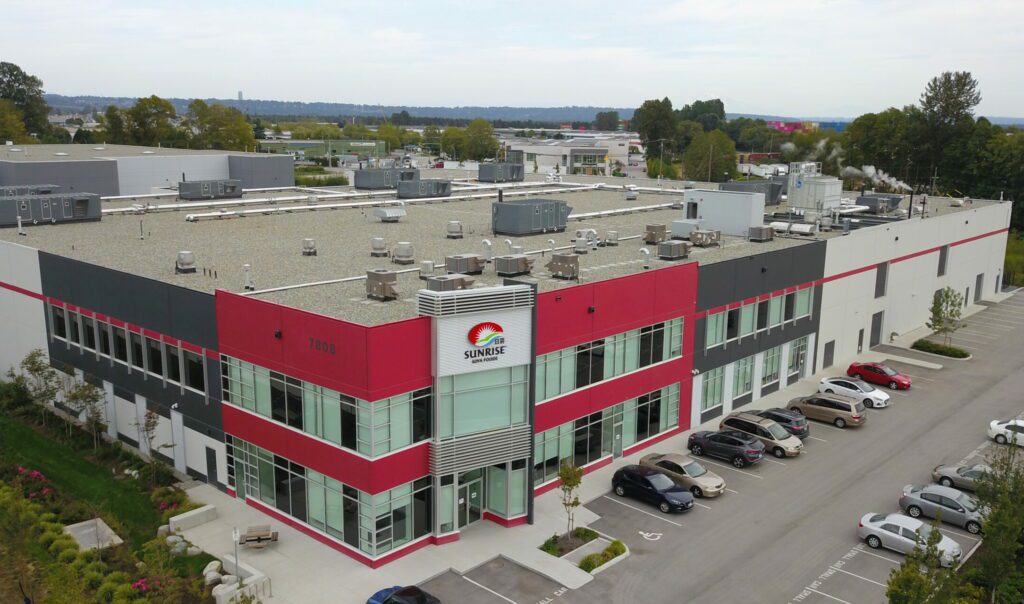 TODAY
Canada's leading tofu manufacturer
As a first-generation family, we are grateful for the opportunities Canada has provided. We take great pride in creating employment opportunities, supporting organizations in our local communities, and making a lasting impact through our expanded business.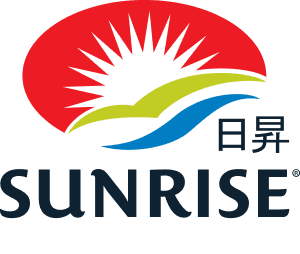 A diverse range of soy products with something for everyone – tofu, desserts, traditional varieties and beverages.
Explore Sunrise

Our premium tofu products. All made with certified organic soybeans and non-GMO project verified.
Explore Soyganic