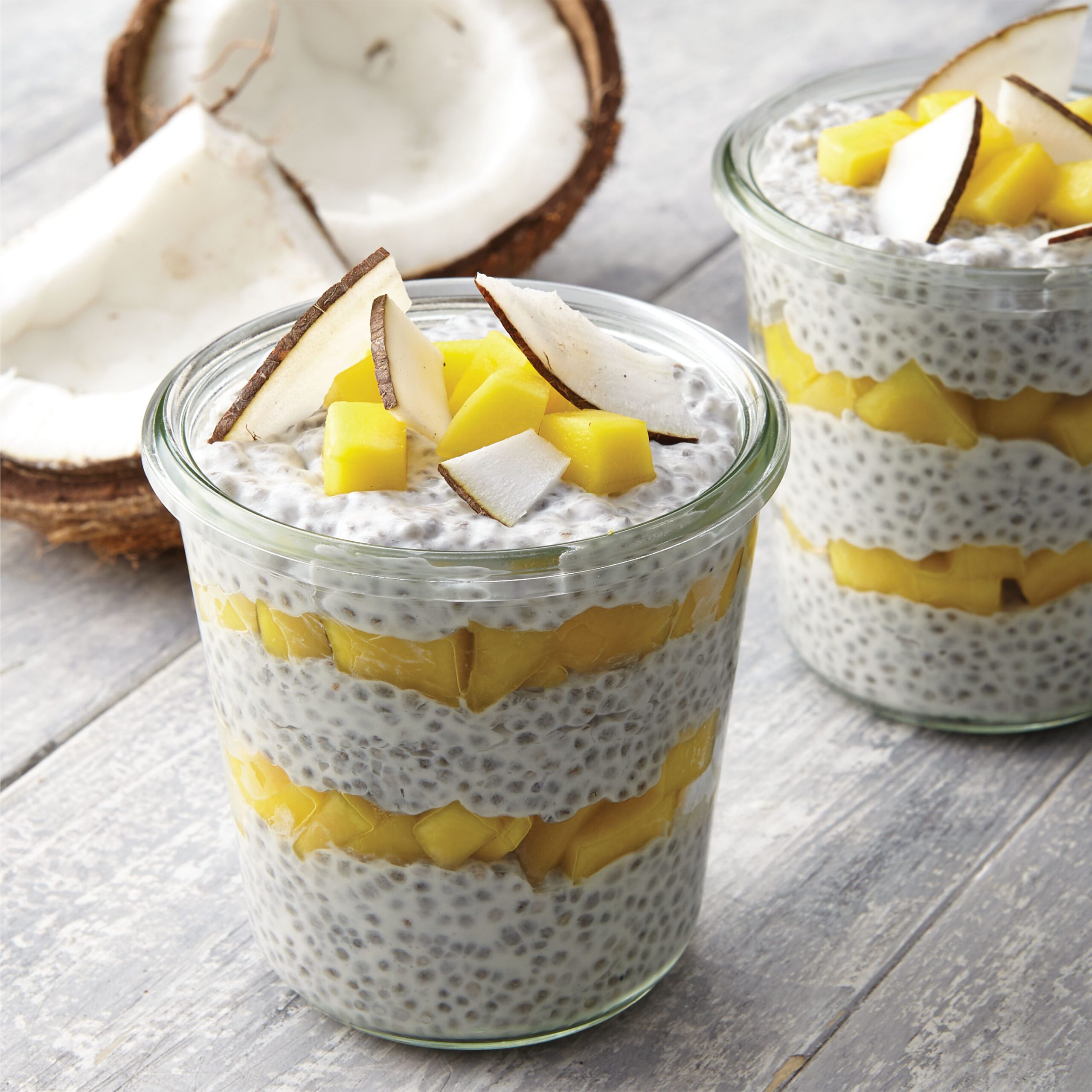 Best made with:
Coconut Chia Pudding with Mango Chunks
Vegan
Dessert
Tofu Dessert
Refreshing pudding with hints of coconut flavour.
Directions
Place Coconut Tofu Dessert in a blender with coconut milk and process until smooth.
Pour into a bowl and sprinkle with chia seeds. Stir until combined, then let rest for 2 hours.
Layer pudding and cubed mango into a mason jar with a tight lid.
Keep refrigerated until ready to serve.
Best made with: