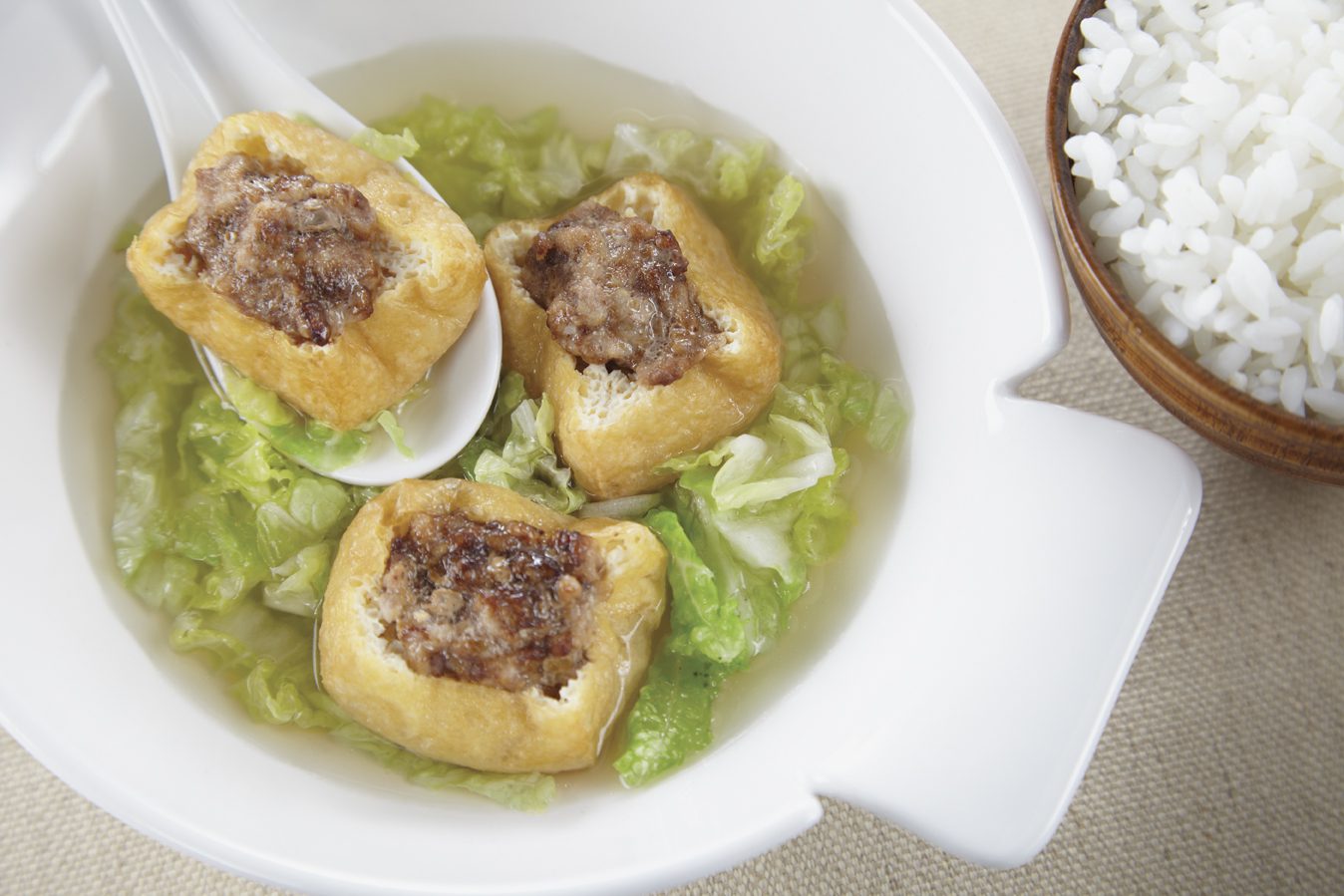 Best made with:
Minced Pork Stuffed Tofu Puffs
Comfort Food
Ethnic Cuisine
Dinner
Soft Tofu
Stuffed tofu puffs make for a nice addition to any broth-based soup.
Ingredients
Seasonings:
| | |
| --- | --- |
| ½ tsp | salt |
| ¼ tsp | sugar |
| 1 tsp | soy sauce |
| 1 tsp | cornstarch |
| ½ tsp | sesame oil |
| | Pinch of white pepper |
Directions
In a bowl, mix minced pork with seasonings and blend into a paste.
Wash tofu puffs with hot water and squeeze out excess water and oil. Cut each tofu puff into halves and stuff with minced pork.
Heat wok to medium heat and add oil. Add Chinese cabbage, sauté until cabbage is cooked through.
Add cooked cabbage and chicken stock into a pot, bring stock to a boil. Place stuffed tofu puffs in pot (stuffed side up) and cook until minced pork is fully cooked.
Serve hot with rice.
Tip
Can substitute minced pork with fish paste.
Best made with: