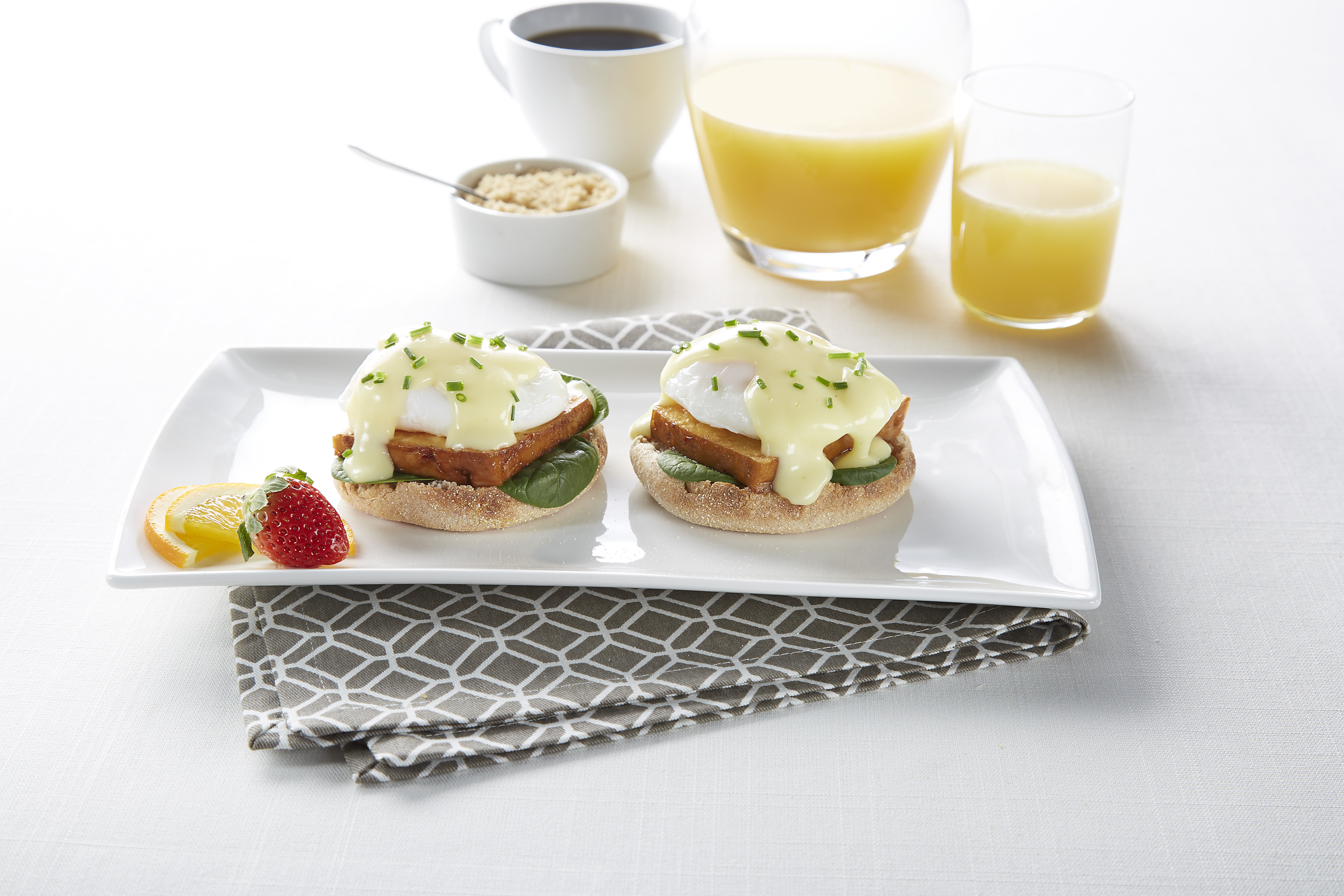 Best made with:
Smoked Tofu Eggs Benedict
Breakfast
Vegetarian
Smoked Tofu
A vegetarian twist on a breakfast classic. Thick cut slices of smoked tofu add the perfect flavour to this morning dish.
Ingredients
Hollandaise Sauce
| | |
| --- | --- |
| 2 | egg yolks |
| ¼ cup | cold butter , cubed |
| 2 tsp | lemon juice |
| 1 | pinch salt |
Directions
Hollandaise Sauce:
Bring a small sauce pan of water to a barely simmering boil. Place a small metal bowl over the saucepan. Add egg yolks with 2 tbsp of water to the metal bowl and whisk together until slightly thickened (about 2 minutes).
Whisk in the butter, one cube at a time, until sauce thickens (about 3-5 minutes). Remove saucepan from heat, keeping metal bowl over top the saucepan.
Whisk in lemon juice and salt. Be sure to whisk sauce occasionally to prevent skin from forming.
Smoked Tofu Eggs Benedict:
In large saucepan, heat 3 inches of water with vinegar over medium heat until simmering. Crack eggs individually into a small bowl. Gently slide each egg into simmering water. Poach until egg white is set and yolk is soft (about 4 minutes).
In a skillet or sauté pan, heat oil over medium-high heat. Sear tofu, turning once, until heated through (5 minutes).
Place one slice of the seared tofu on each muffin half. Top with poached egg and hollandaise sauce.
Best made with: