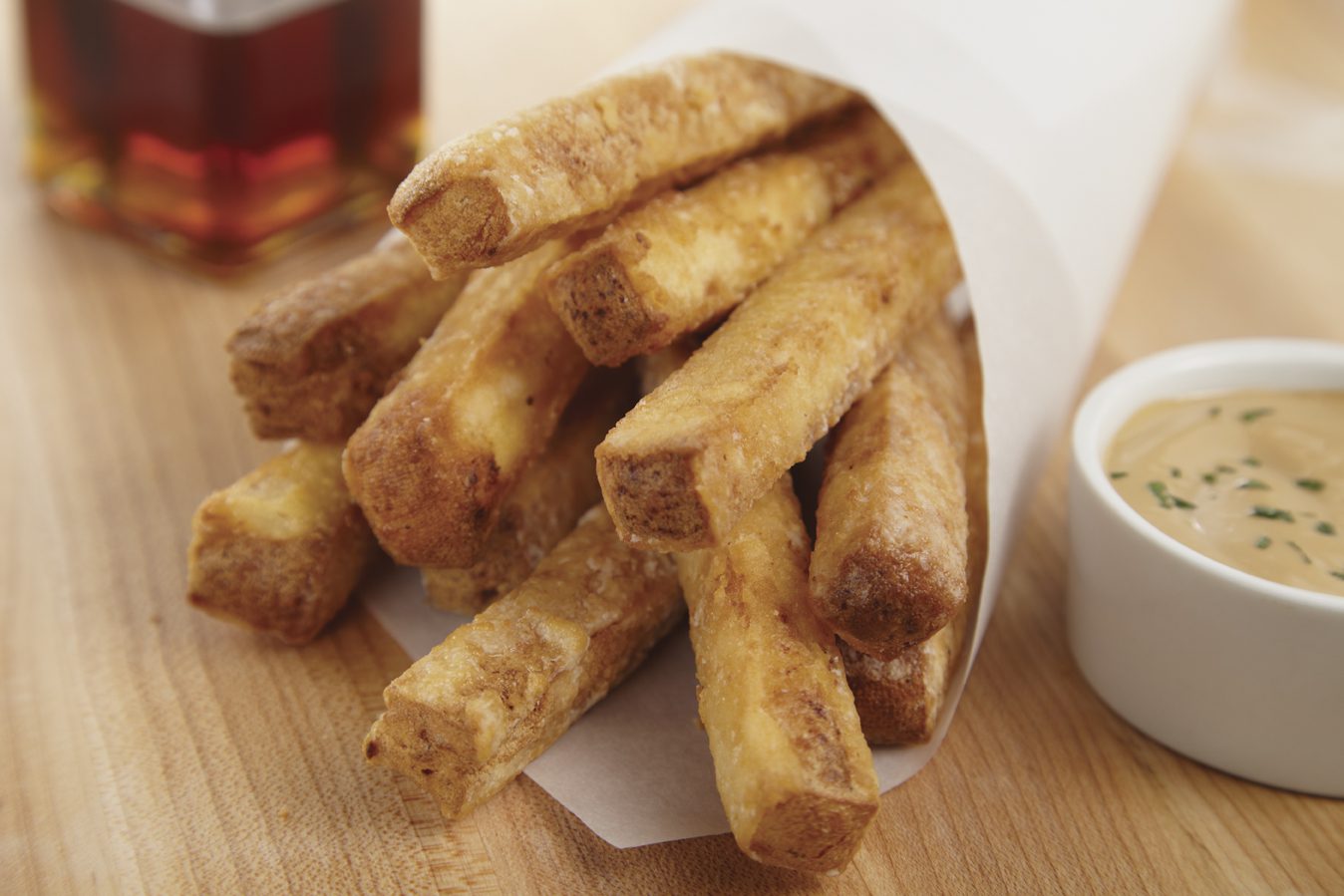 Best made with:
Tofu Fries with Soy Sauce Aioli
Extra Firm Tofu
Entertain with Tofu
Vegetarian
Kid Friendly
Under 30 min
Side Meals
These make for a crispy treat when you're craving comfort food. The best part is, using tofu instead of potatoes means you get a bit more protein with your fries.
Ingredients
AIOLI INGREDIENTS
| | |
| --- | --- |
| ½ cup | mayonnaise |
| 2 Tbsp | soy sauce |
| ¼ tsp | sesame oil |
Directions
Slice tofu into ¾ inch sticks.
Fill oil to about 1/3 of a medium pot. Heat to 175° C (350°F). Meanwhile, line a baking tray with paper towel.
Place corn starch in a shallow bowl or plate. Coat tofu with cornstarch and gently place in oil. Separate tofu pieces carefully as they are cooking to prevent sticking.
Once golden brown, remove fried tofu from oil and place on paper towel-lined baking tray. Season with salt while tofu is still hot and repeat with remaining pieces.
Place all aioli ingredients in a bowl and mix well. Keep refrigerated until ready to serve.
Tip
Make it vegan by substituting the mayonnaise
Best made with: