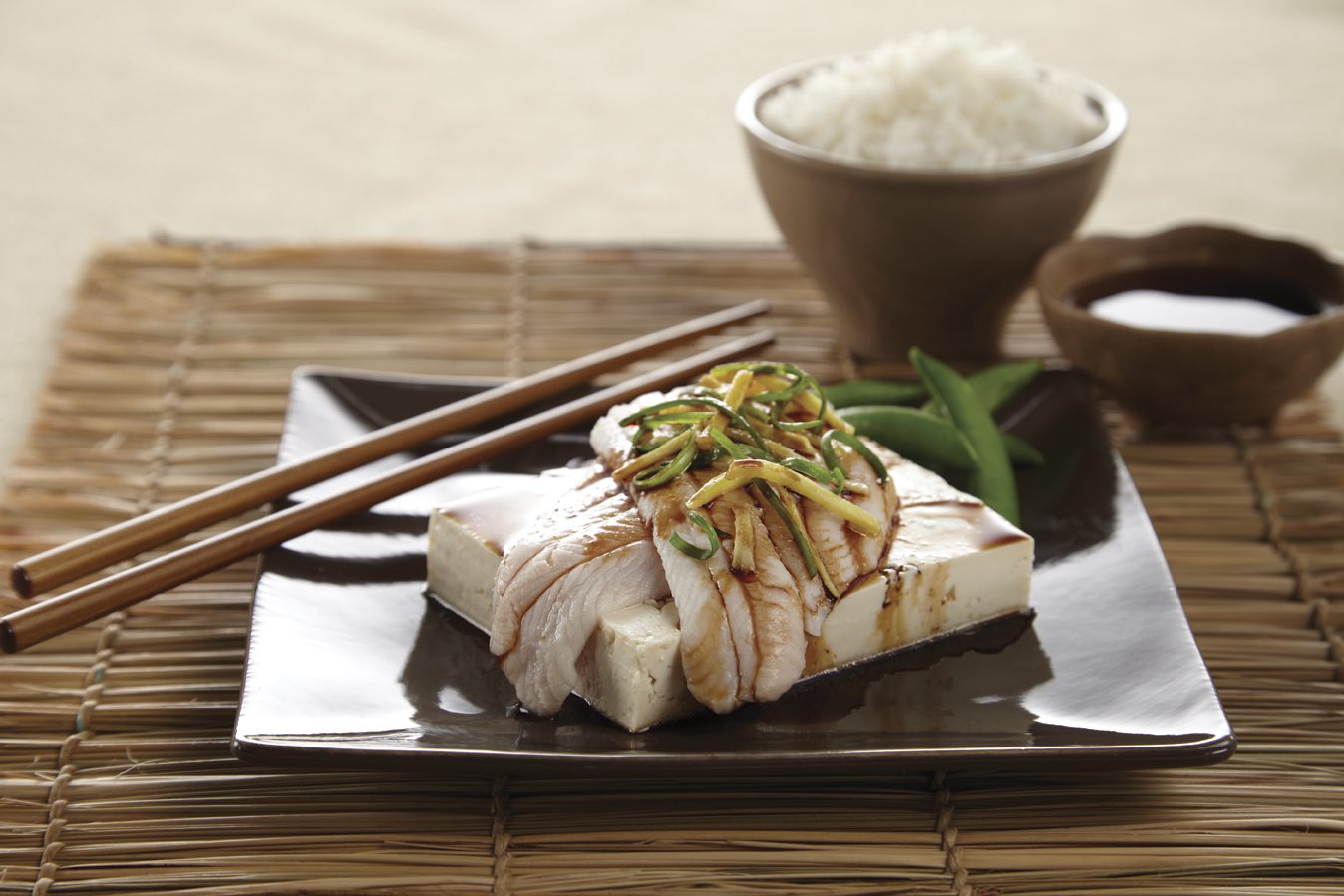 Best made with:
Steamed Sole and Tofu
Dairy-Free
Medium Firm Tofu
Ethnic Cuisine
Dinner
Under 30 min
This simple, healthy recipe shows off the silky textures of the fish and tofu. The ginger sauce gives a real taste of authentic Chinese cuisine.
Ingredients
| | |
| --- | --- |
| 1 pkg | Sunrise Medium Firm Tofu |
| ½ lb | sole fillet |
| 3 tbsp | oil |
| 2 tbsp | ginger , finely julienned |
| 2 | green onion stems , finely julienned |
| ½ tsp | sugar |
| 3 tbsp | soy sauce |
Directions
Similar to cutting layers for a cake, cut the tofu into 3 square slices.
Place the tofu pieces onto a large and deep-set plate for steaming.
Place the sole fillets on top of the tofu pieces. Steam for 10 minutes.
Carefully drain as much liquid as possible from the steamed dish.
In a small pot, heat oil over high temperature.
When oil is very hot, add ginger, green onion and sugar. Stir quickly and constantly until sugar has dissolved. Remove from heat immediately.
Pour the oil, ginger and green onion sauce over the steamed tofu and sole. Add soy sauce over the steamed dish. Serve with rice and vegetables.
Best made with: