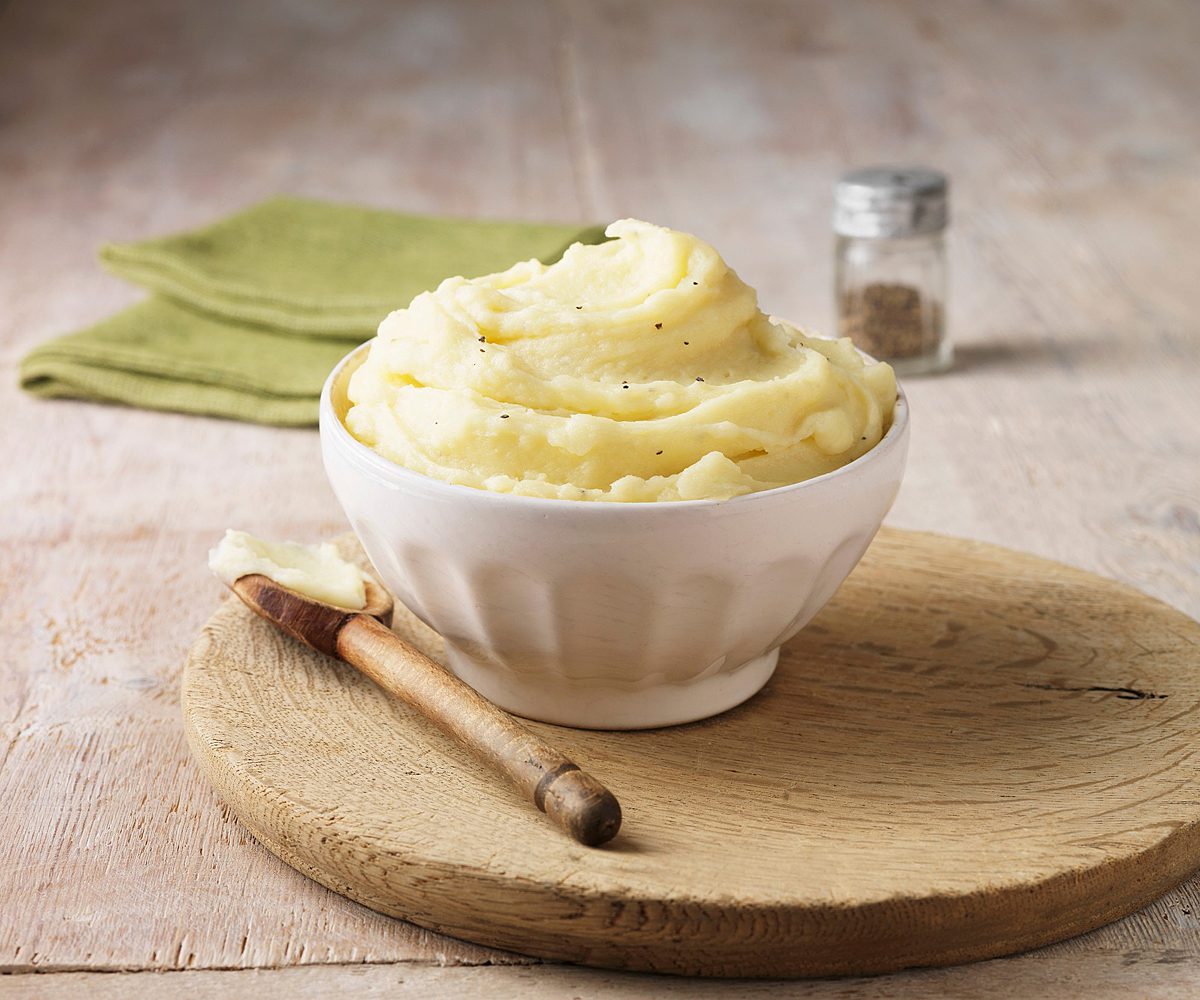 Best made with:
Creamy Tofu Mash Potatoes
Comfort Food
Soft Tofu
Side Meals
Instead of using cream or milk, blend our Soft Tofu into potatoes for a dairy-free version of a dinner staple.
Ingredients
| | |
| --- | --- |
| ½ pkg | Sunrise Soft Tofu , blended |
| 1 cup | water |
| 2 | celery stalks , finely chopped |
| 1-2 | large garlic cloves , chopped |
| 6 cups | peeled and cubed potatoes |
Directions
In a small sauce pan bring water, chopped celery and garlic to a boil. Reduce heat and simmer for 10 minutes until celery is soft. Don't drain.
Meanwhile, place cubed potatoes in a soup pot and cover with water. Boil potatoes until soft and a fork can be easily inserted and removed, about 20 minutes.
In a blender, combine the celery and garlic mixture with the soft tofu, blend until smooth.
Drain and mash potatoes. Mix in the desired amount of tofu mixture to achieve your preferred consistency. Season with salt and pepper to taste.
Best made with: